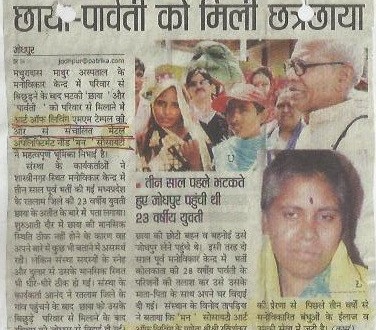 PARVATI AND CHHAYA MEET FAMILY
Members Of MUN Society And Art Of Living Find Family Members Of Parvati And Chhaya Who Lost With Them Three Years Back From MP And Kolkata.
They Were Not Able To Say Anything For Anyone.
But After Regular Treatment And Care By Members Of Art Of Living And MUN Society They Remember Gradually Everything Given Their Address And Name Of Family Members.
Their Family Members Came To Pick Them Up, Now All Are Happy.