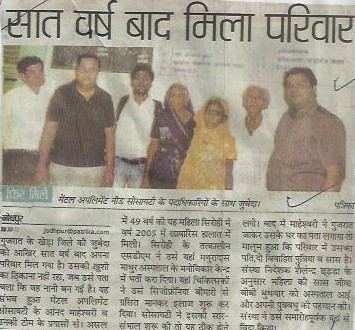 TRUSTED BY PEOPLE SECURITY DEPARTMENT
By "YOGA" Many Patients Who Were Admit In Mental Psychiatric Center At MDM Hospital, Jodhpur Were Started Getting Back Their Lost Memory. And They Are Now Able To Remember Family Members And Their Address .
"MUN" And Members Of "Art And Living" Put Full Efforts, For Patients To Meet Their Family Again.